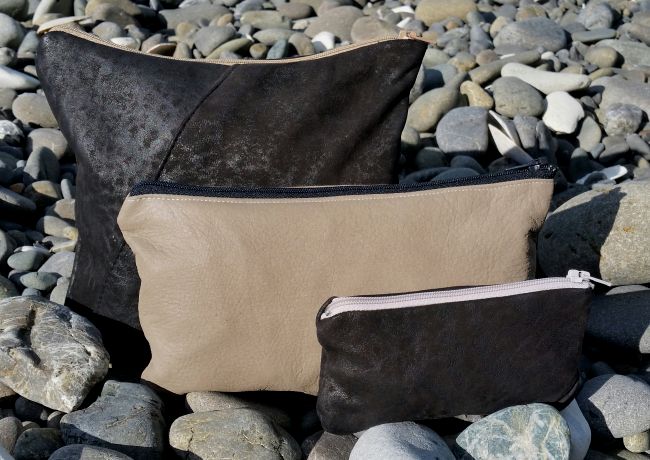 There really isn't anything more gorgeous and luxurious than a leather purse, well in my eyes anyway. But I'm not so keen on the price tag of a store bought number…….so I've given it a go making my own. I have ended up using mine for a make up bag but they really could be used for anything and would make a fantastic gift. All up it cost me under $10 to make…..now that beats $500+
Here's how I did it
[ezcol_1third].[/ezcol_1third] [ezcol_1third]
What you'll need:
Old leather garment – jacket or a skirt
Colourful zips
Leather or denim sewing machine needle
Contrast cotton
[/ezcol_1third] [ezcol_1third_end].[/ezcol_1third_end]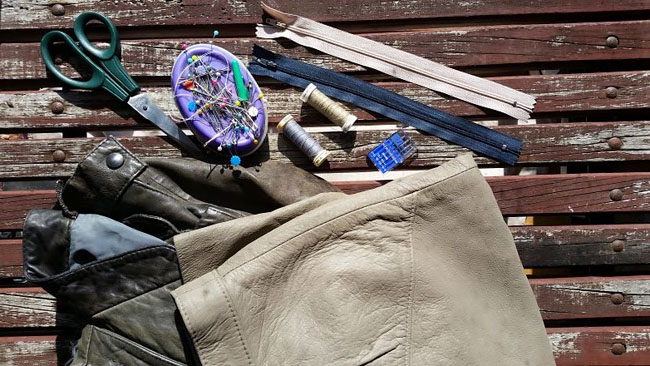 Step 1| Cut out the leather
The first step is to cut out a square of leather from the leather garment you have acquired. They are pretty cheap at secondhand stores….look out for the 80's styles they usually from super soft leather and they were worn oversize so they have heaps of fabric. In my case I have a beautiful taupe leather skirt, from which I cut a nice seam free piece of fabric from one of the back panels. Be sure to choose a leather garment that is super soft as your sewing machine will have a hard time getting through some of the more heavy duty weights.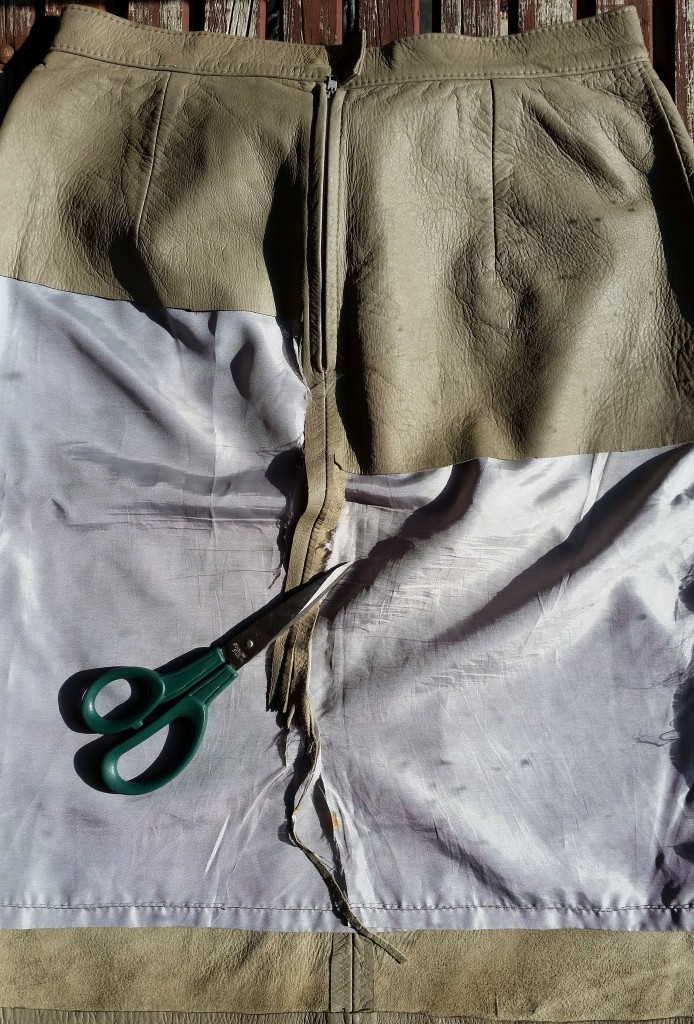 Now out of this leather you need to measure and cut out two perfect squares or rectangles, depending on the shape you want your purse and the length of the zip. These will form the front and the back of the purse. Be sure to check your zip length when deciding on how big to make you purse. Make sure the zip is the same length or longer than the piece you cut out.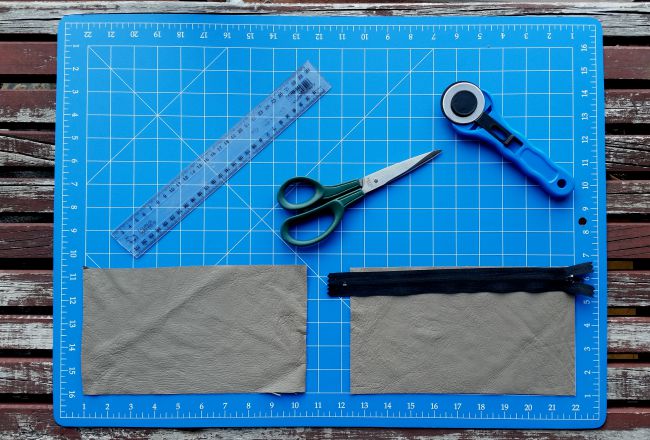 My zip was slightly longer, so I carefully cut it to the same length as my leather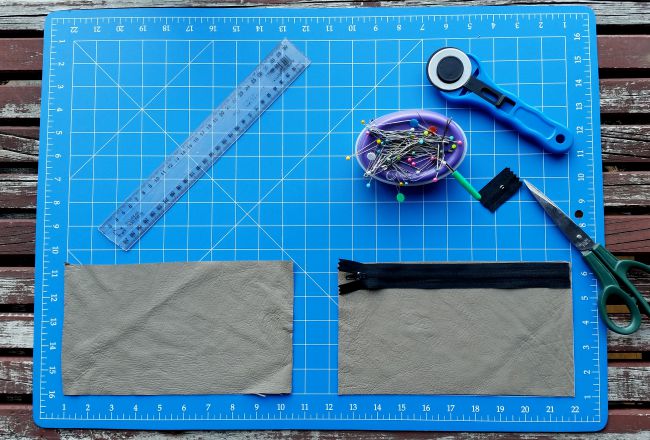 Step 2 | Sew in the zip
Now pin your zip upside down to the right side of one of the pieces of leather.
Using your zipper foot sew along this pinned edge. I used a white cotton to give a little contrast to my purse but keep it tonal if you prefer.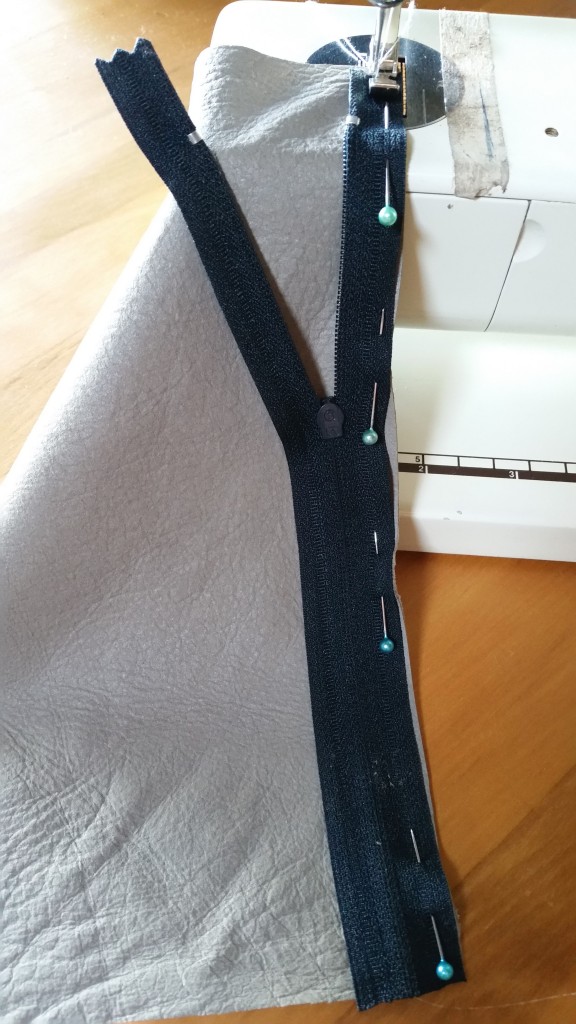 It should look like this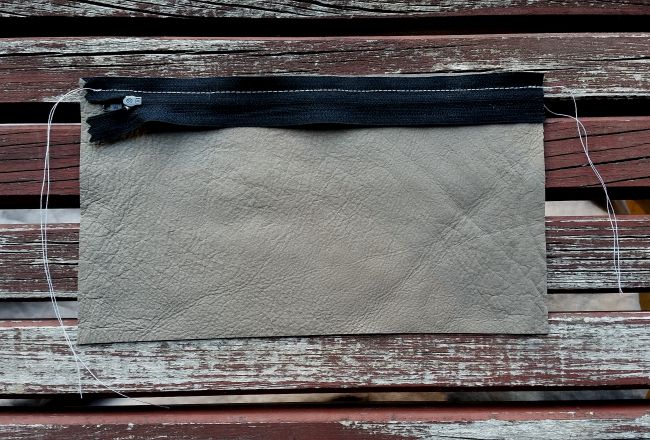 Now fold the zip back and carefully top stitch on the right side. This is going to be seen so you want to take your time to do a super straight line.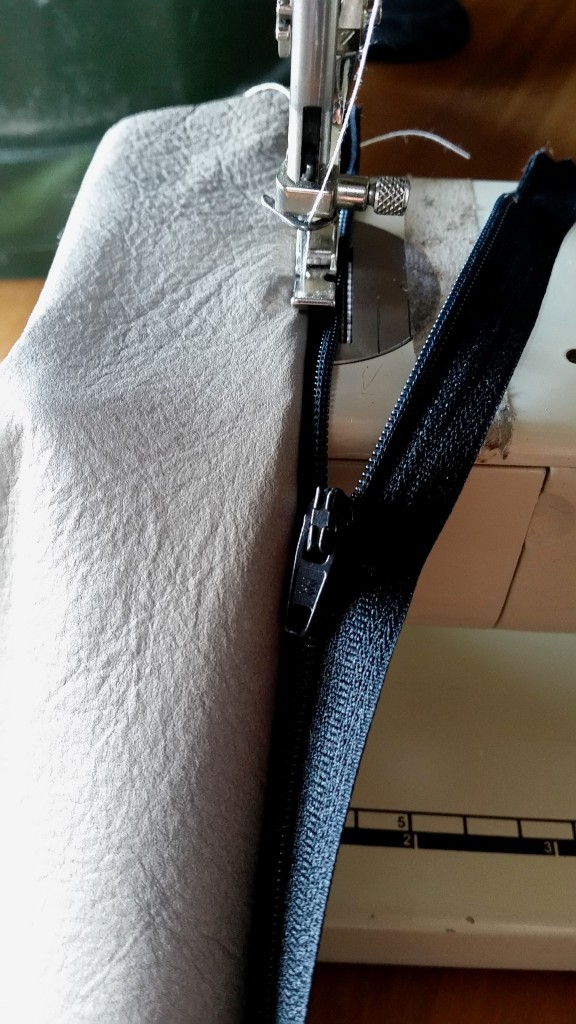 It will end up looking like this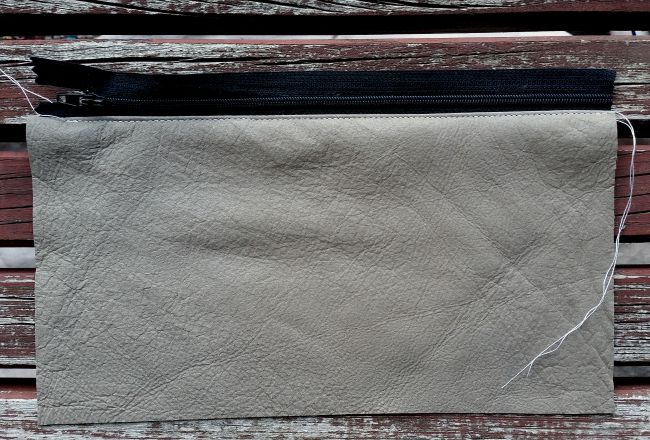 Pin the other side of the zip face down to the second piece of leather right side up like so….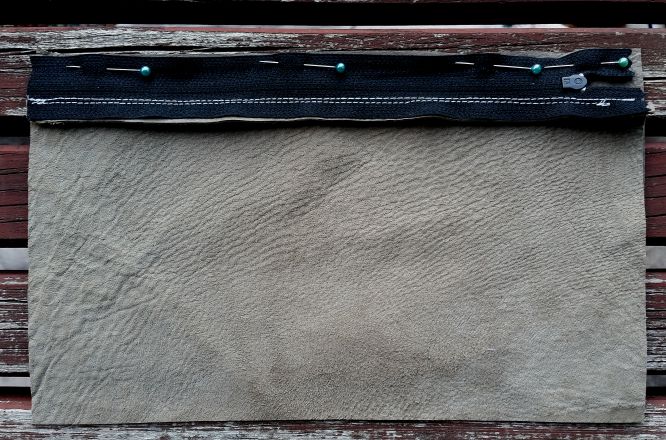 Sew along your pin line (yikes mines bit wonky! not sure what happened there….but you get the picture)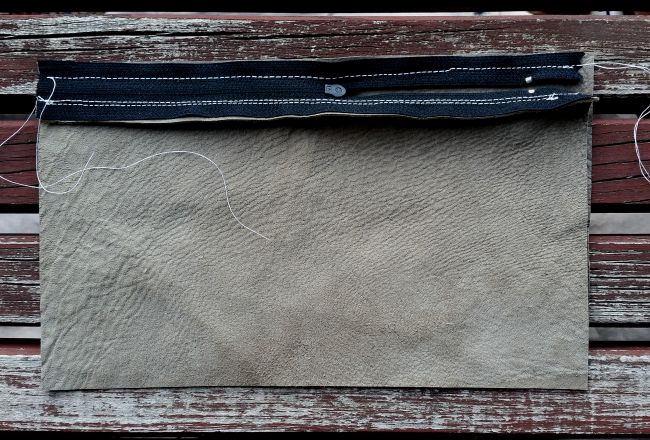 Top stitch the right side of the zip as you did to the other side earlier.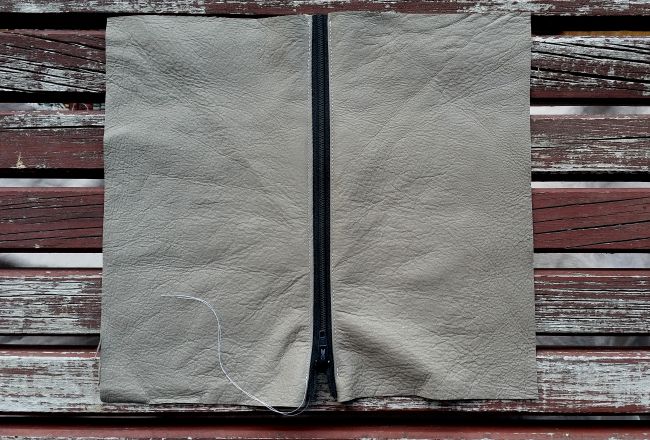 Step 3 | Sew up the sides
Pin the sides and sew up the sides and along the bottom. Going as close to the stopper as possible.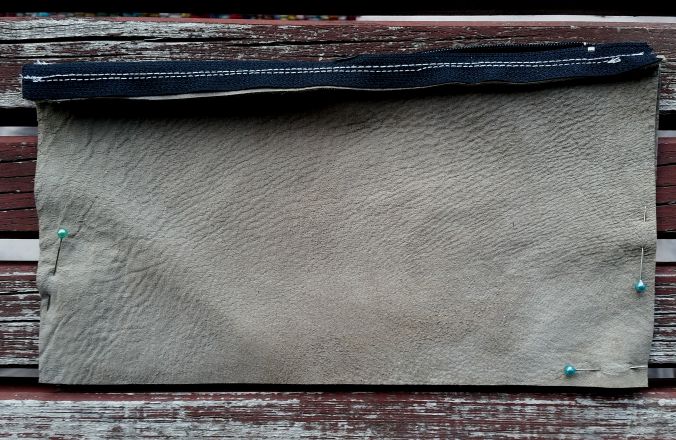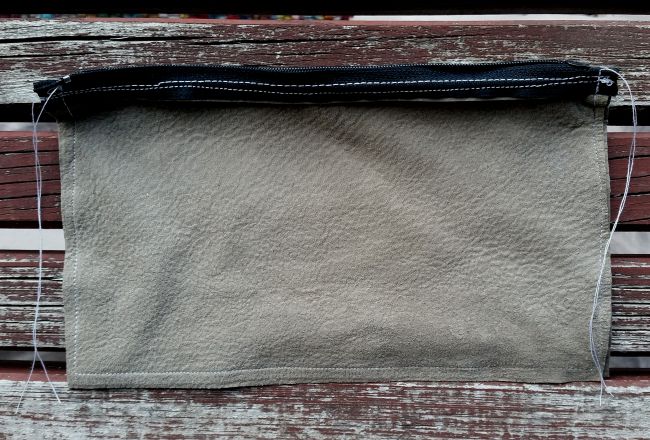 Trim the corners, so it sits more neatly when its turned in the right way. Like so….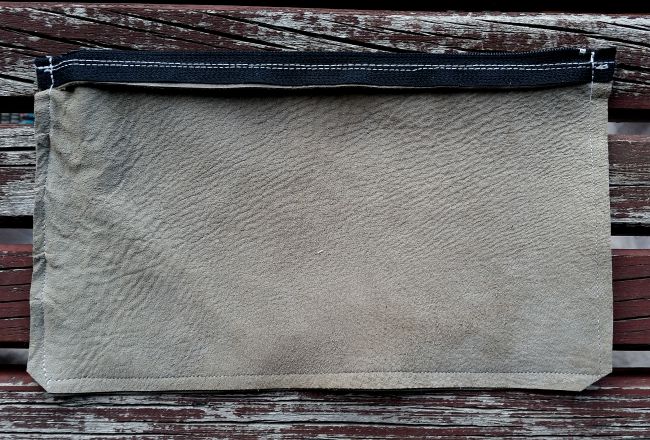 Now turn in the right way and carefully ease out the corners……………..and there you have a luxurious leather zip purse…..without the luxurious price tag!