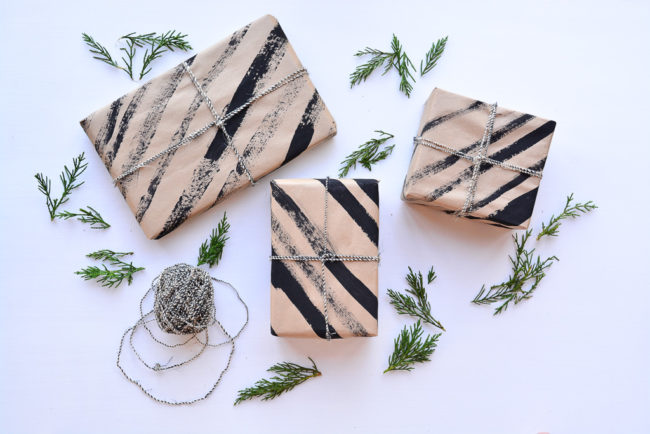 Stuck for gift wrap ideas this Christmas? Why not make your own wrapping paper? That's what I've done this year and if I'm being honest, last year too. Clearly, I'm a fan!
Probably because it's so quick and easy to make. All it takes is some paint, plain paper and your trusty paint brushes.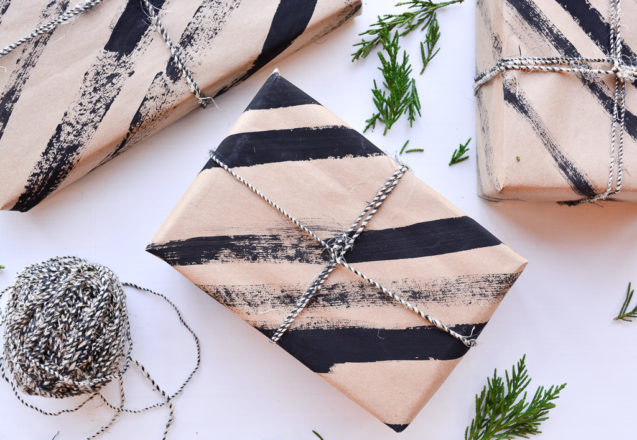 What you'll need:
Plain paper
Paint
Paint brushes
Step 1| Decide colours
First things first, decide on the paint colour you want to use. I'm a fan of simple black but you could use any colour you like, even try a combination.
Step 2| Painting
Cut a sheet of plain paper and start painting long stripes on the diagonal across the entire length of the paper. Or try another pattern if your up for it. Once you've painted the whole sheet, let it dry thoroughly.
Step 3| Wrapping
Last step, wrap all those gifts and secure with cute twine. Then sit back and admire your handy work!