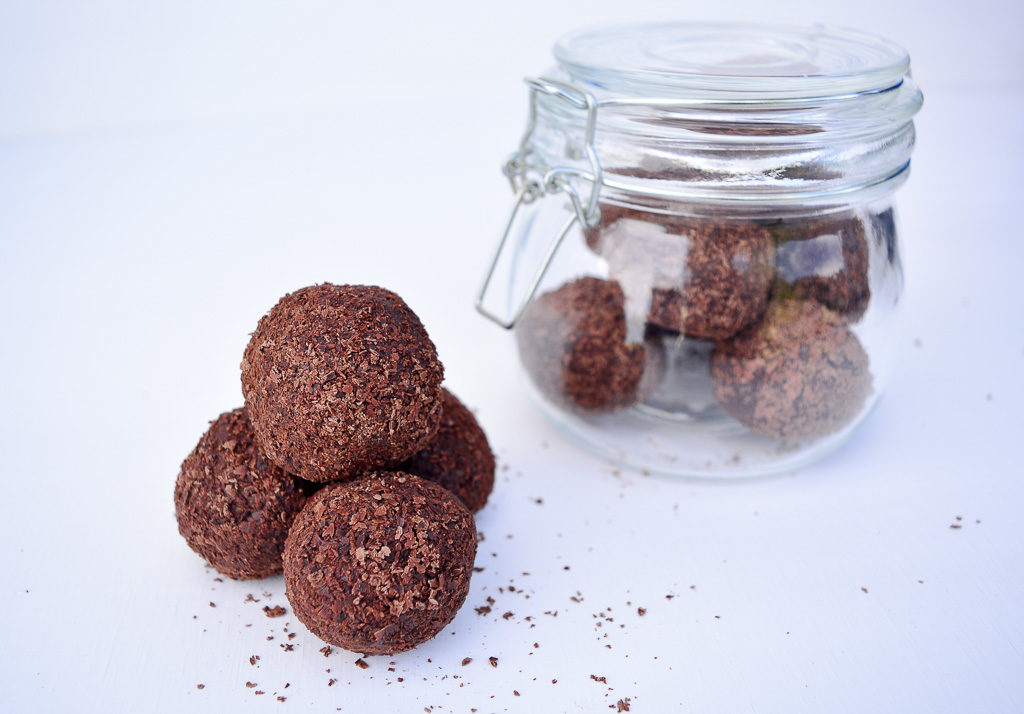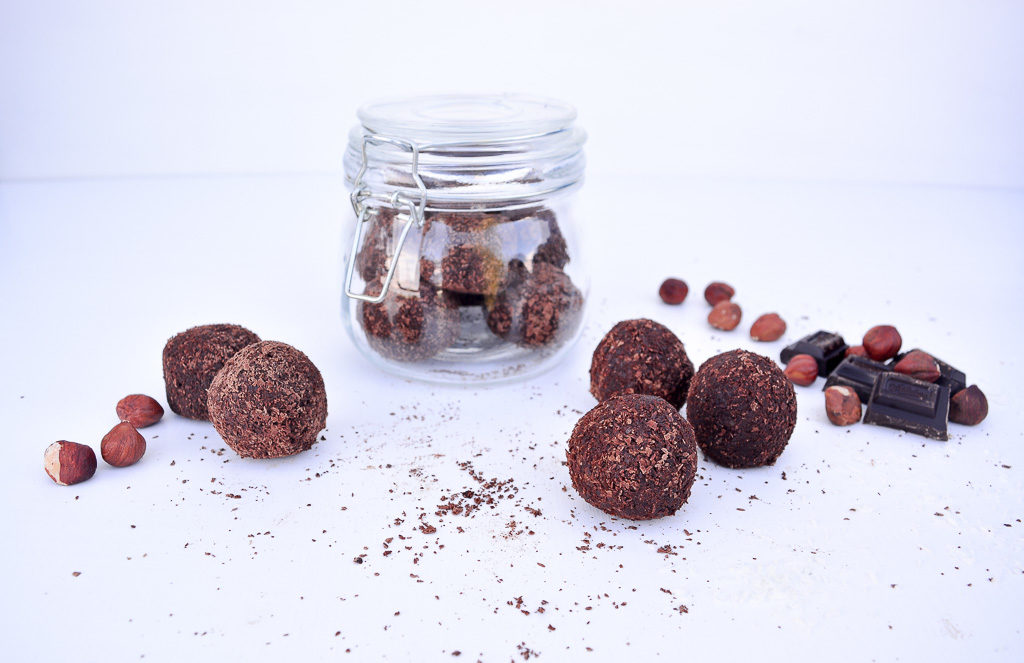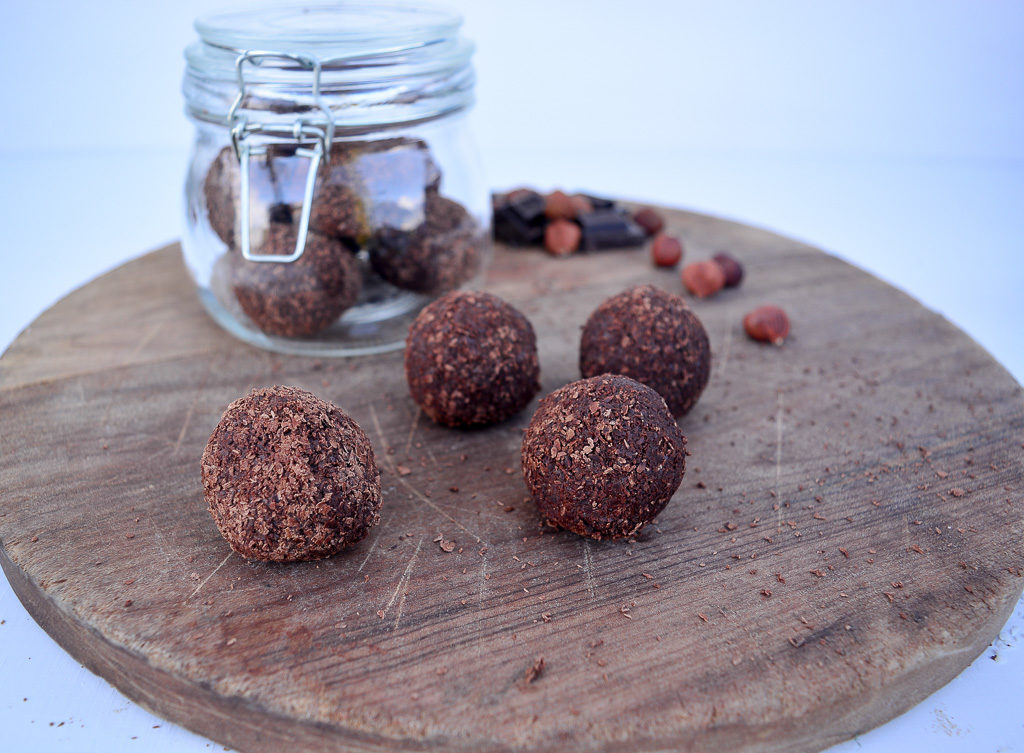 I confess I've got a sweet tooth and for me a meal isn't complete without a little sweet something at the end, preferably a sweet chocolate something! In recent times I have tried to curb it a little by making "healthier" versions of my favs and since raw desserts are everywhere I turn right now, here is my take on the humble truffle, my Raw Chocolate Truffles.
They definitively pass the test on satisfying my sweet tooth but more importantly they passed the "Man Test", which is notoriously hard to pass in my house. In fact, Mr Practical ate 11 of the 14 truffles by the time I came home on Monday night (I made them Sunday).
The details on these little bites are; they are raw, dairy free (as long as dark chocolate is used) and gluten free. They can be frozen and eaten later. If you can't wait for them to defrost, they taste amazing frozen.
They also make an amazing gift, just pop a bunch in a beautiful jar and your good to go.
 Raw Chocolate Truffles
1 cup hazelnuts
1 cup dates
1/3 cup cacao or cocoa
1/3 cup shredded coconut
2 tbl maple syrup
1/4 tsp himalayan salt
Grated dark chocolate
Soak dates in hot water for at least 30mins
Puree dates in food processor, you may need to add a little water to help.
Add the hazelnuts and process until chopped up.
Add maple syrup, cacao, coconut and salt. Process until combined.
Roll spoonfuls of the mixture into balls and then roll in the grated chocolate until completely covered.
Makes 14 truffles approx