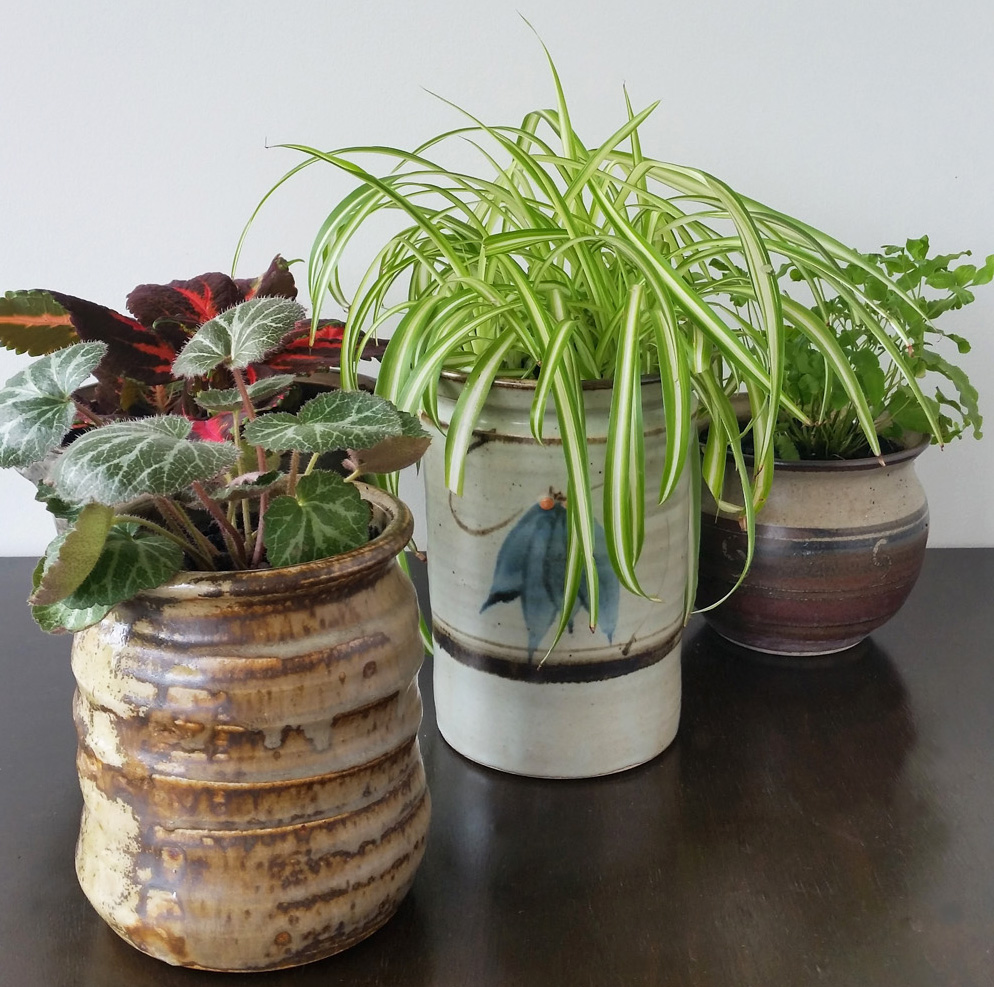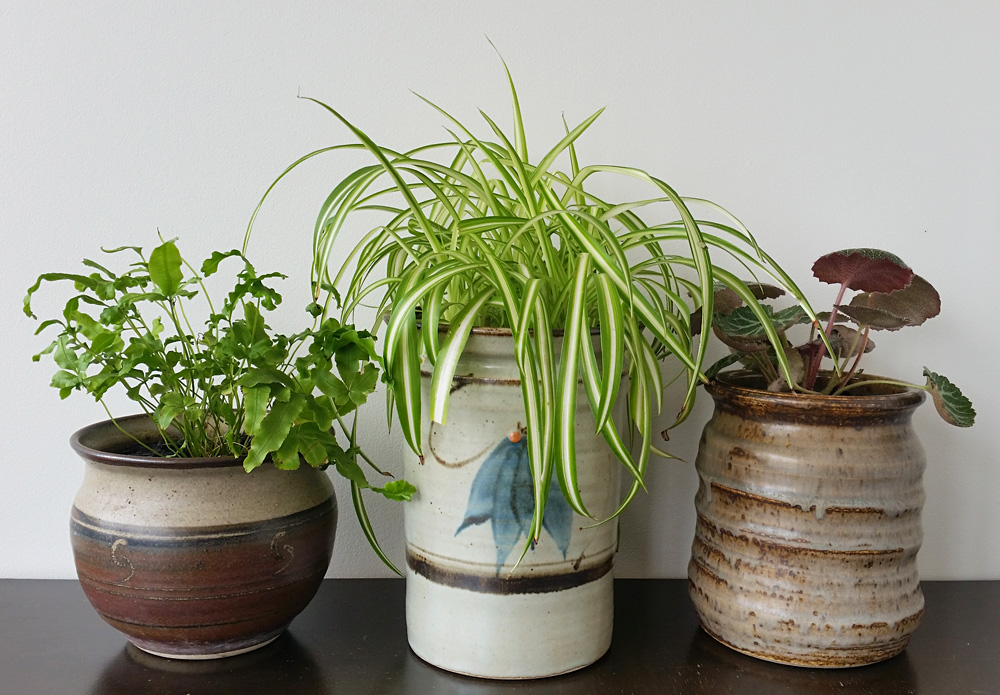 These plant pots made from upcycled ceramic jars are a super quick DIY project. All you need to do is collect a bunch of old ceramic jars and start drilling holes!
Here's how I did it
What you'll need:
Old ceramic/pottery jars
Drill
Potting  mix
Plants
Step 1| Buy some old ceramic jars
The best place to buy old ceramic or pottery jars is second hand stores. They use to be really popular but not so much these days, which means thrift stores are full of them and they are usually cheap as chips.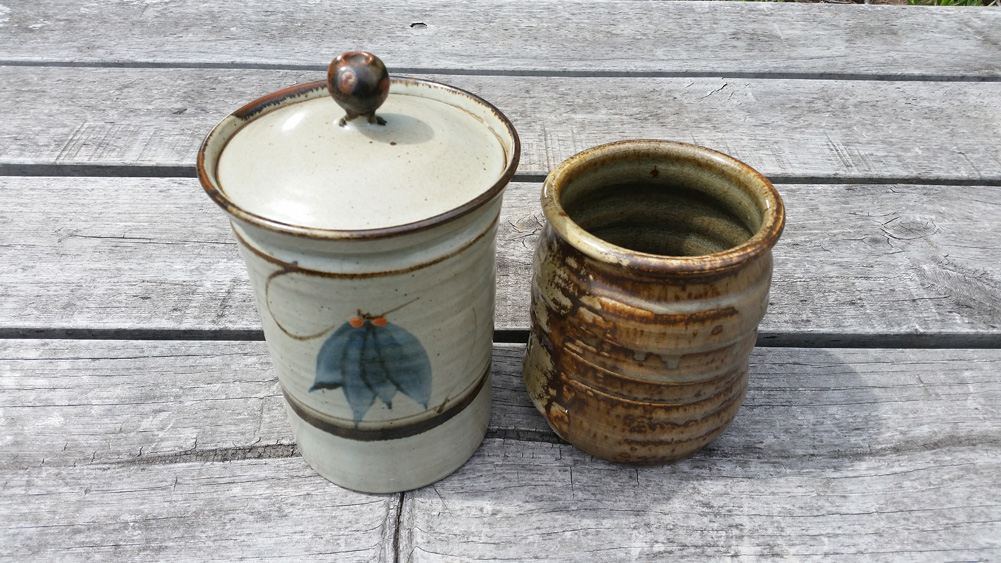 Step 2| Drill the holes
To drill the holes you need a drill surprise surprise! I used a drill press but you could easily use a hand held drill if your careful. Add a little water to help with the drilling process.  Drill the hole really slowly, this is important as placing too much pressure on the jar may cause it to break.
Here's a video of how slowly you need to drill the hole….like super slow!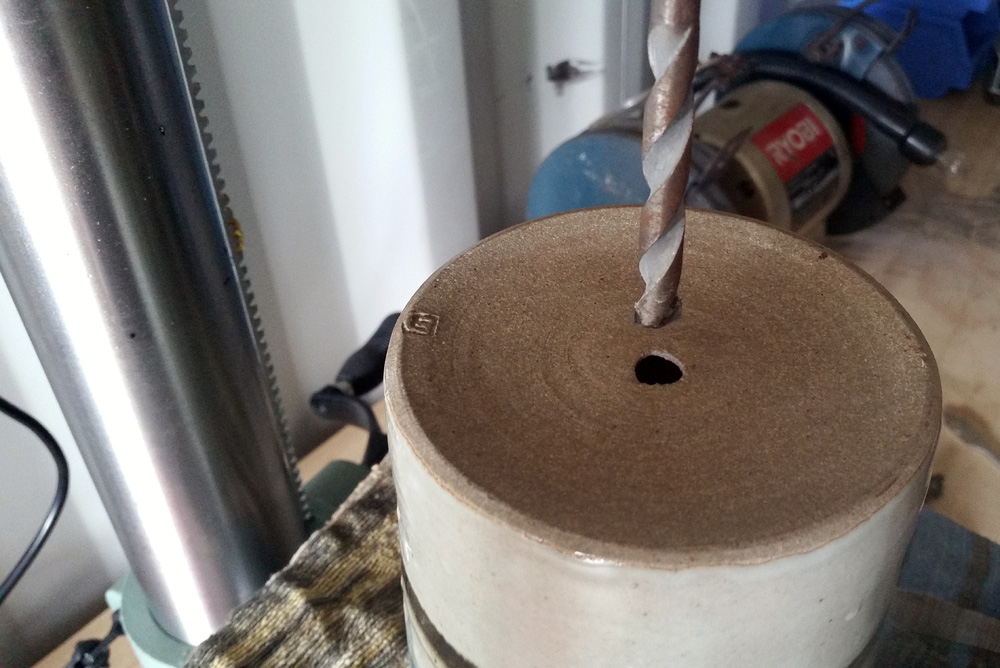 Step 3| Planting
You might need to give the jars a clean to get rid of the water marks but once that's done its onto planting and then your all done!