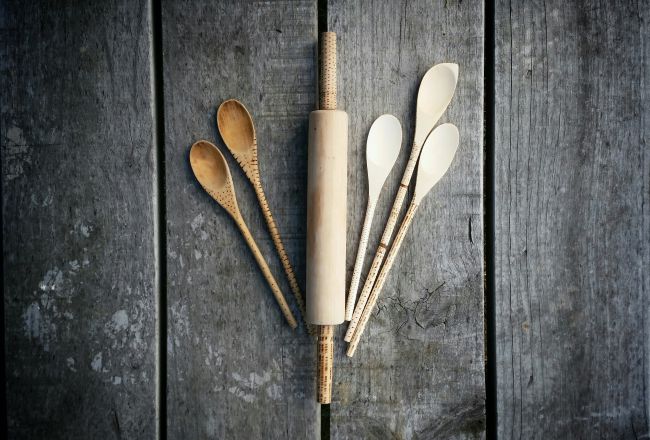 Ok so this is a super quick DIY project, there is really only two steps, its pretty simple. Firstly, let it be said that this is not my idea, nor am I claiming it to be, but all those decorated wooden spoons I've seen online lately are just so cool I had to give it a go myself.  Especially since they are a fantastic idea for a gift and I am always on the hunt for homemade gift ideas. After sitting down and figuring out how I was going to replicate this look, I soon realised it was going to be super easy, which just happens to be my favorite kind of DIY! So this project is dedicated to all of us who are time poor but still want to create amazing handmade gifts.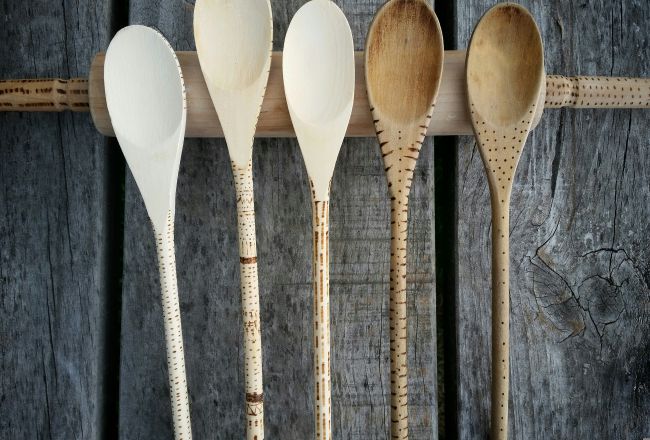 Here's how I did it
[ezcol_1third].[/ezcol_1third] [ezcol_1third]
What you'll need:
Cheap wooden utensils (i.e. spoons, rolling pin)
Soldering iron (you can pick one up for $20 or so at a hardware store)
[/ezcol_1third] [ezcol_1third_end].[/ezcol_1third_end]

Step 1| Dream up patterns
The first thing I did was brainstorm some patterns I would like to burn into my spoons. I doodled heaps of patterns and then settled on the top ones and the ones I thought would be reasonably simple to draw with the soldering iron.
Step 2| Burning patterns into the wood
The next and final step was burning my chosen patterns into the wooden spoons and rolling pin. Beware the soldering iron is extremely hot so be sure to hold it by the plastic handle! At first I found using it quite clumsy, but after a bit of practice and trying out all the different techniques I needed to achieve each pattern it soon became much easier. One tip I do have is if trying to do a straight line try rotating the spoon rather than the solder, that helped me a lot. Another tip would be to use one of the spoons as a test……and practice drawing all the different patterns to find the best technique.
And that's all there really is to it, so easy. Just go wild with patterns and have fun!