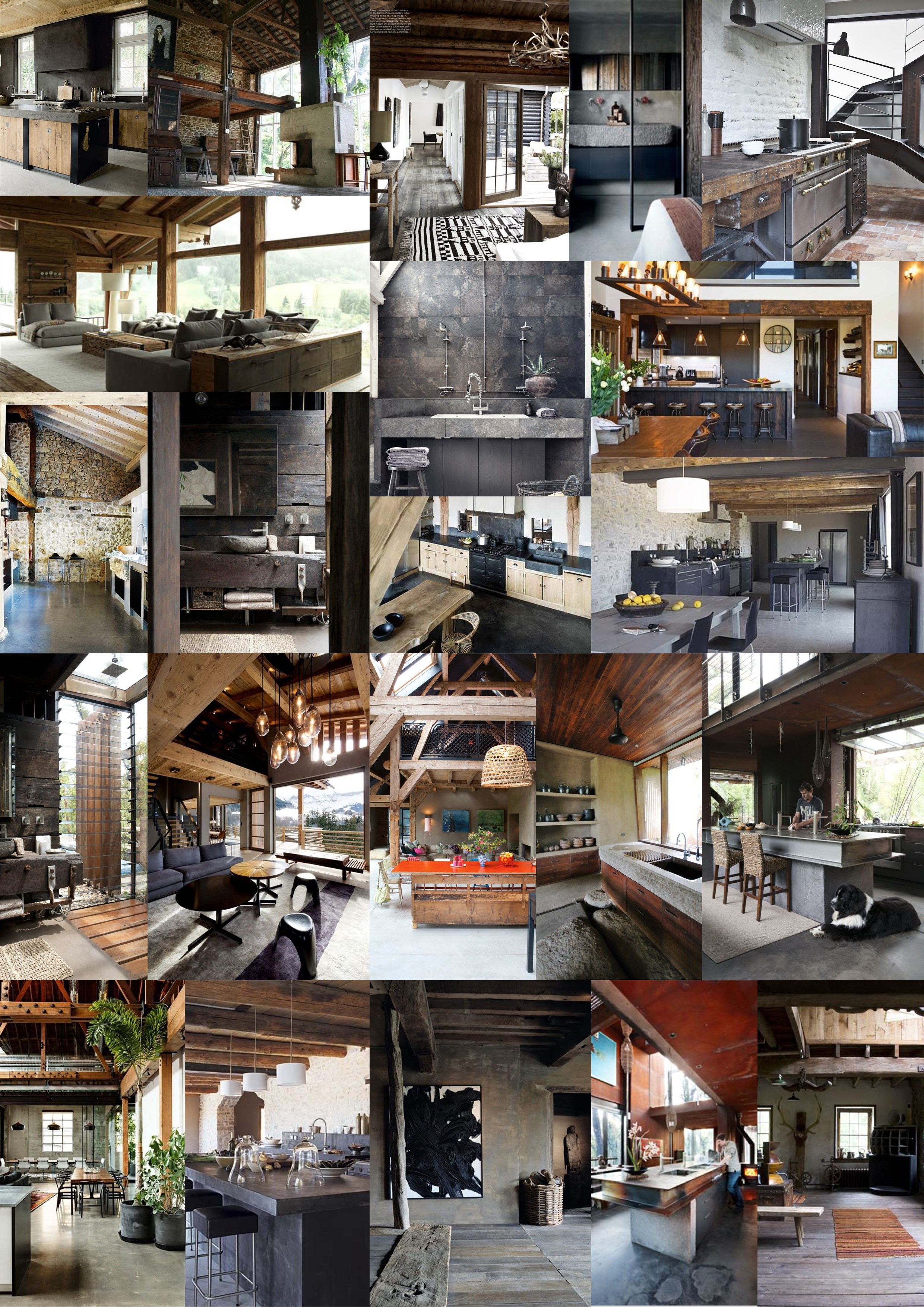 We are building our dream home soon and we are going to build it ourselves!! That's right "owner builders" here we come! We are in the very early stages of planning, so this is my very first "House Build" post! I'm going to follow the whole process – from planning and finding local/recycled materials to the actual construction and all the upcycling, reusing and crazy projects that come up along the way, so stay tuned! Feel free to sign up for my newsletter or follow along on instagram or facebook.
I have never built a house before so where to start planning a build has been a hot topic around my place lately. I suppose you start with working out the step by step plan and I know that's what Mr Practical is saying to me and he is right. But before a plan or as well as writing up the plan, I think it is important for me to get my head around what kind of house styles I even like first…..so that's where I have decided to start, right or wrong.
I asked myself some pretty straight forward questions i.e. what interior styles do I like? what exteriors? the mood? designs? layouts? colours? materials? then trawled pinterest, architect and interior sites till I came up with a pinterest board full of interiors and exteriors I liked – see here and here.
I then refined my selection down by weighing each interior (I started with my interior mood board) up against my basic criteria of easy clean, robust enough to take the knocks and no white, this last one knocked a lot out, as white interiors are pretty popular….and I do actually like the look but for practicality reasons it would drive me crazy. All surviving images made it to my new interior board.
From here, I tried to figure out what the common theme was, if any and it turns out there is definitely one. It's a modern rustic raw look, that uses a combo of materials including wood, steel, concrete, stone, brick, clay and the colours charcoal, grey, black with them. From here I picked my absolute favorites and created this mood board, which will act as a visual aid for keeping my vision clear and help convey design details to the Architect when the time comes.
For some it may seem silly to start figuring out what the interior looks like first but I think this has been a really valuable exercise because the look I want will really dictate the build design, for example its already telling me that we need exposed beams/ceiling and a slightly pitched roof in the living area. I think having this overall look/vision in my mind from the get go will help me make good decisions as we go through the steps in our very practical plan.
Now on to the exterior mood board……..xxx