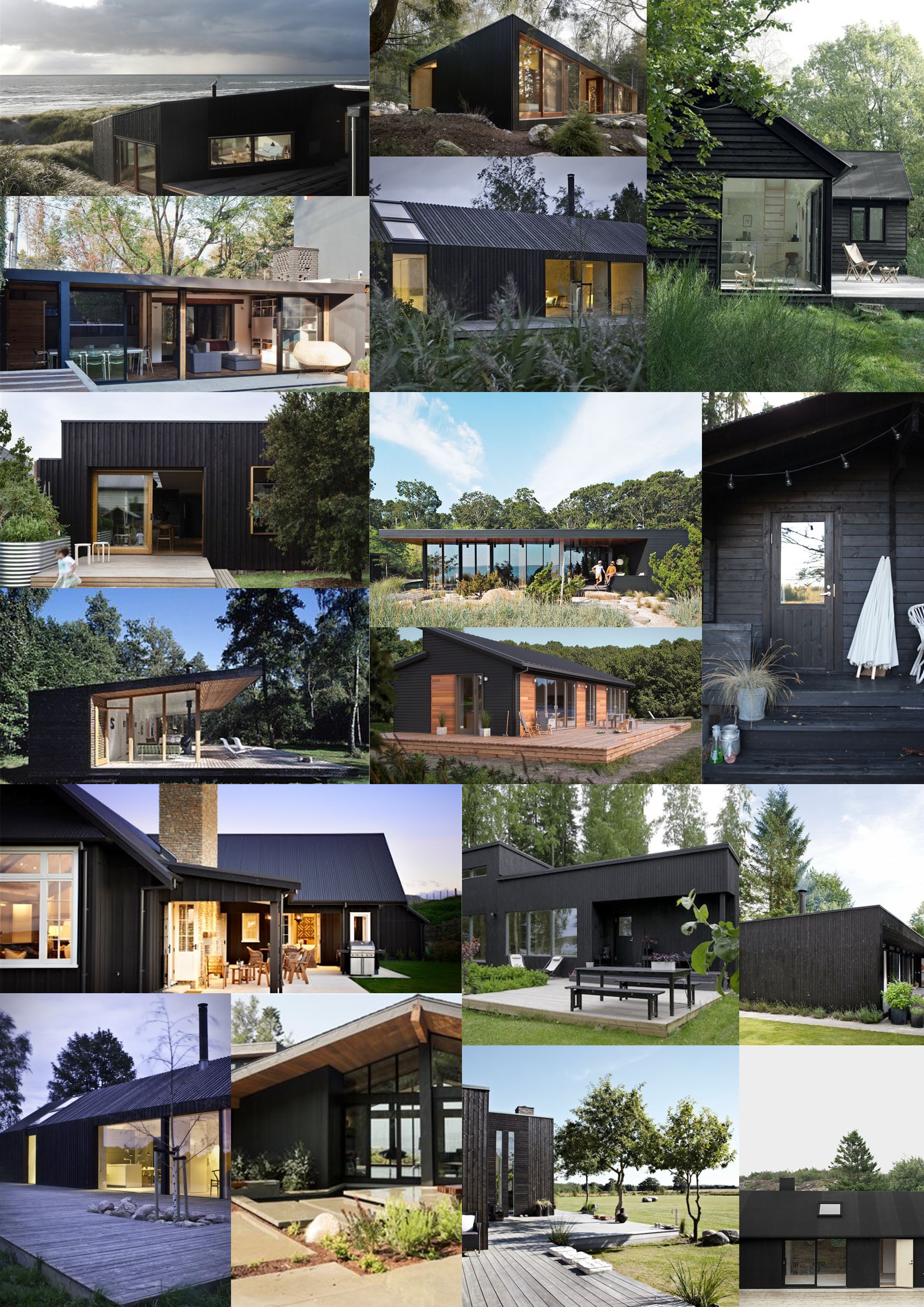 Idea #1  | Black Exterior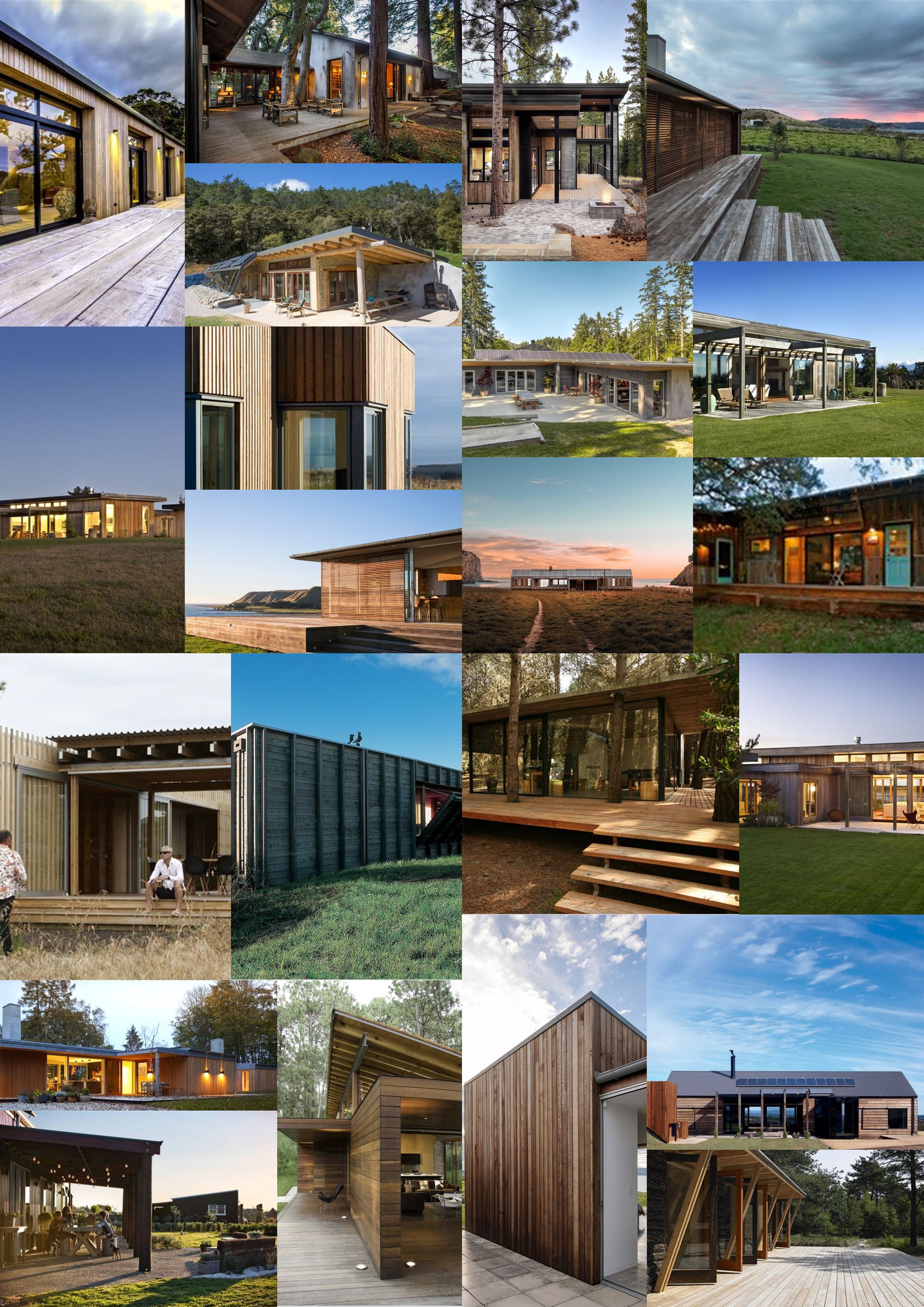 Idea #2 | Natural Wood Exterior
Happy New Year! Welcome 2016!
I love the start of a new year, especially this one because 2016 is the year we build our dream home!
We bought the land 2 1/2 years ago, set up and lived in a temporary place for 2 years while we got the property under control (it was a little bit wild to say the least) and now we are finally ready to start the process of building!
My first post on our  DIY House Build was my interior ideas, which mainly involved lots of wood, concrete, stone and a little steel. Lately I have started looking at ideas for the exterior. We are pretty certain our external cladding will be wood since we have a gazillion pine trees on our property that we can use. So with that mind, I have come up with two exterior styles I really love and think would look amazing sitting on our little hill.
The black exterior is a look I had my heart set on for a long time and I thought nothing could budge me on it. I love how striking a home stained this color looks especially nestled into a hill. But then I came across a lot of natural wood exteriors while I was researching and they really started to grow on me, so much so, I think I may be swaying a little more towards this style! But I'm not totally sure. I do still have a lot of time to make my decision since we aren't physically starting the build until the second half of the year. So until then the toing and froing will continue. Please please let me know what you prefer in the comments below. I would love to hear what you think.
xx