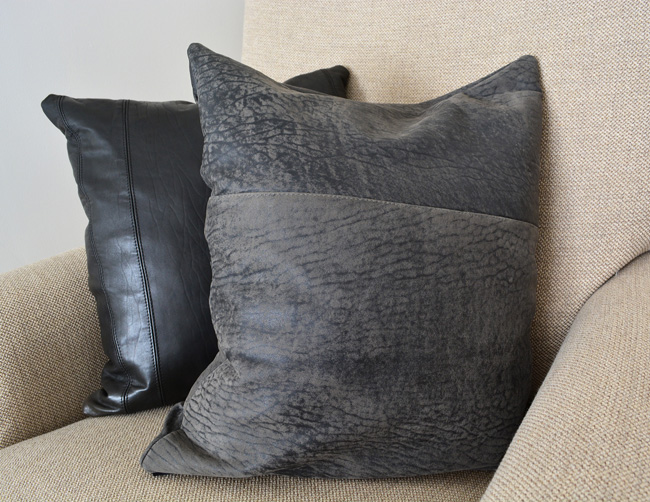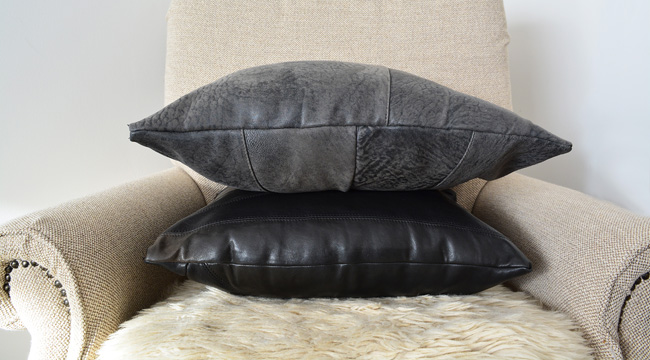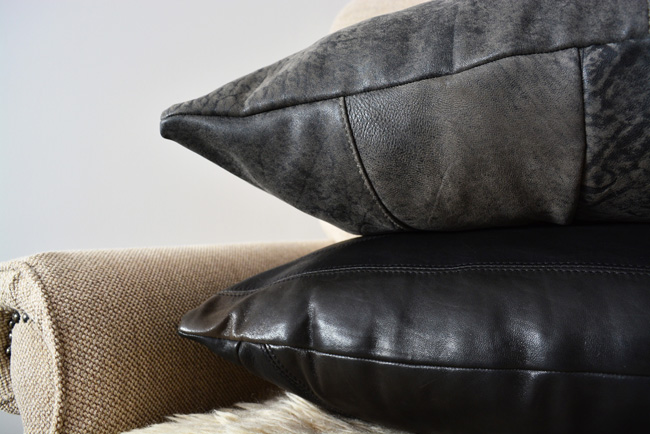 Today I'm trying my hand at making some beautifully soft and slouchy leather cushions with no zip! I'm in love with leather it always feels so luxurious. I especially love it when its used for home furnishings but I'm not such a fan of the price tag that is usually attached. I'm also not a fan of sewing in zips, so my leather cushions are completely zipless!
To make mine I've used old leather jackets, which I picked up from a secondhand store. Using old unwanted leather jackets is a sneaky way of getting quality leather for a fraction of the price and my way of upcycling/recycling but you could always buy it new if you wanted. I've made a few things out of old jackets so far, like these cute leather purses; Leather Pouch and Two Tone Leather Purse and I can report it's really easy to work with as long as the leather isn't too thick and stiff.
If your wanting to make a cushion cover the easy way, with no zip and made from an old leather jacket, then this is the tutorial you need to read.
p.s. you don't have to use leather if it's not your thing, this cushion cover will work for any fabric.
Here's how I did it
What you'll need:
Old leather jacket
Sewing machine & thread
Leather or jean sewing machine needles
Scissors
Snap fastener tape
Cushion to cover


Step 1| Old leather jacket
The first step is to find an old leather jacket. Pick one that is on the larger side as it will offer more leather and make sure it's beautifully soft, so it will be perfect for lounging on.
Step 2| Cut it up
Cut up the old leather garment into two large pieces, roughly the size of the cushion you would like to cover. You may need to sew a few smaller pieces together to make one large piece. This is fine, the extra seams running across the finished cushion "make" this cushion! So don't be afraid to sew pieces together.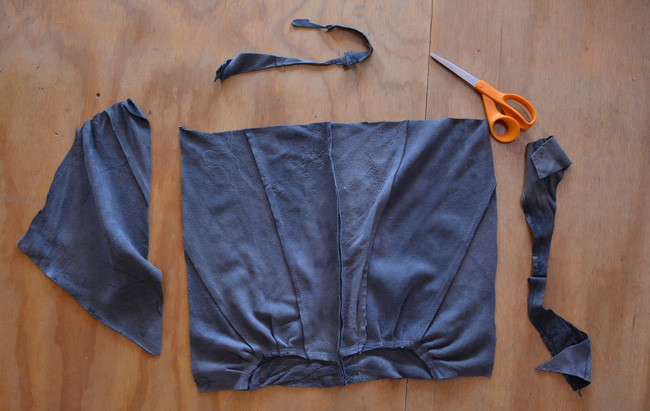 Step 3|  Cut it out
Place the cushion in the centre of the two pieces of leather and cut around the cushion allowing 2cm seam allowance.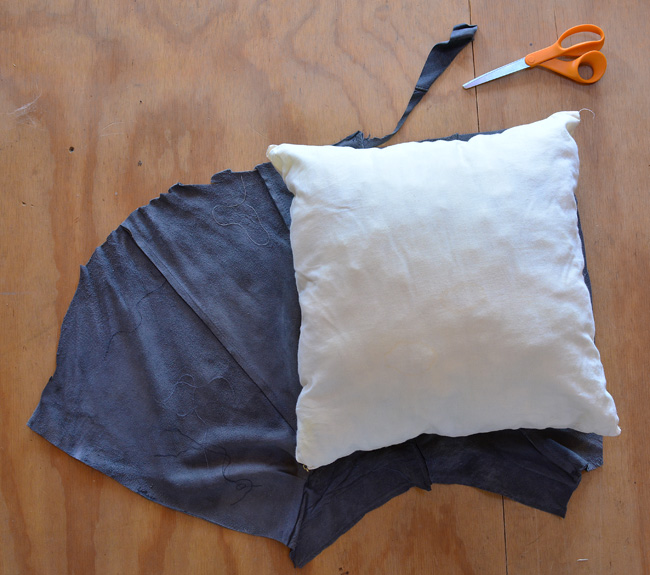 Step 4|  Pin & sew
Pin "right" sides together and sew up three sides, leaving one end open. Trim the two corners opposite the open end and turn the cushion cover in the right way.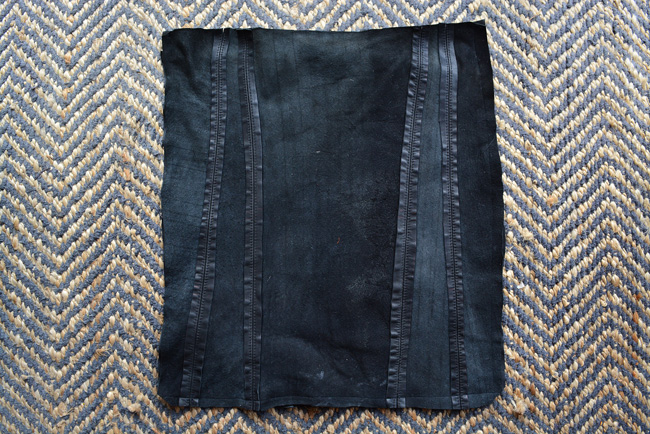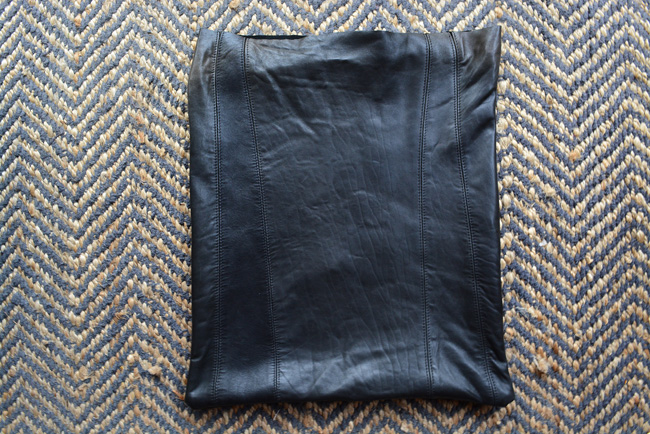 Step 5|  Snap fastener tape
Cut a length of the snap fastener tape the same width as the end that is open. Undo the tape to reveal two strips; one "male" and one "female'. Pin each strip to the "right" side of the opening, taking time to line up the two stripes so each of the male/female fasteners are opposite each other. The "male" strip should be facing outwards. Then sew into place, making sure to sew around each four sides of the tape.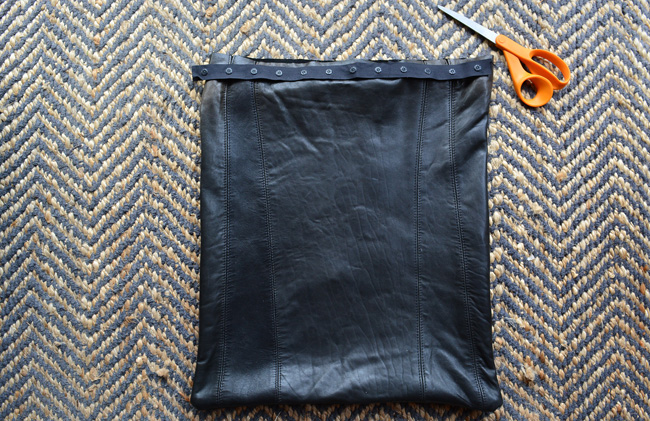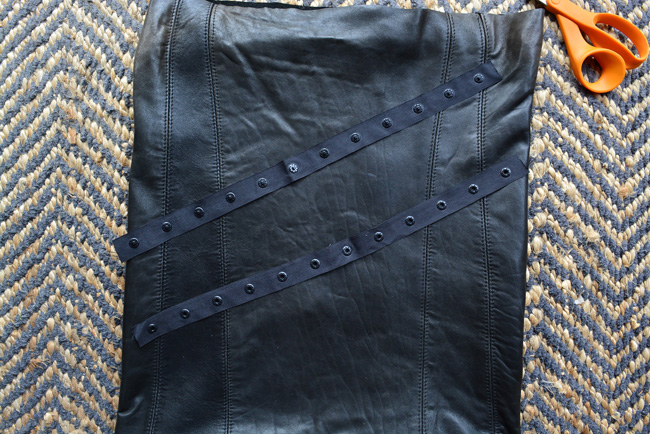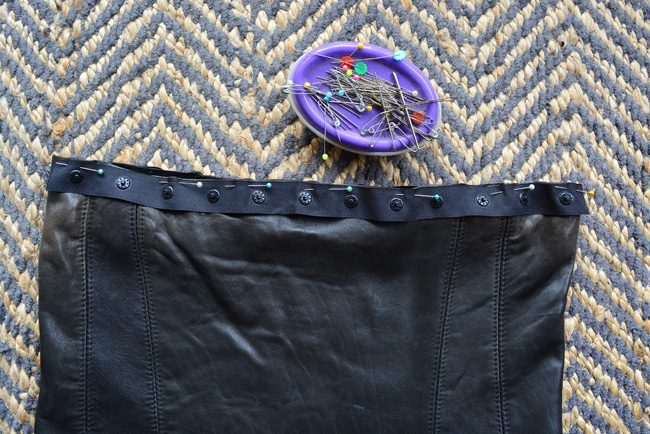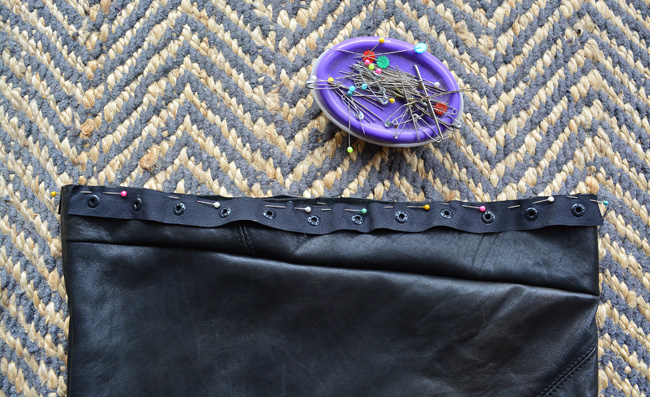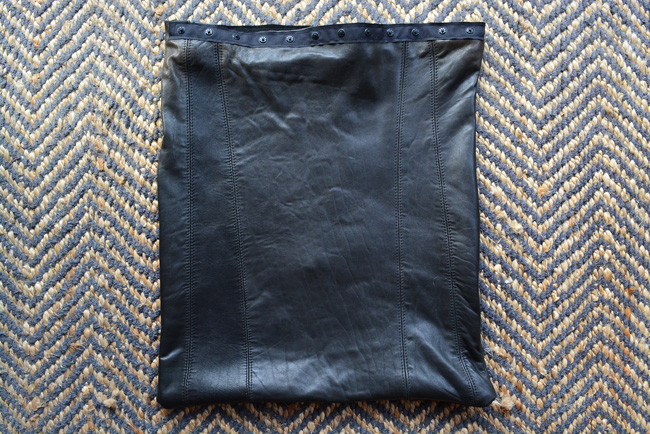 Step 6|  Add the cushion
Stuff the cushion into the cushion cover and invert the open end so the snap fasteners line up and can be snapped together, this secures the open end closed. That's how you make a cushion cover the easy way! Enjoy!