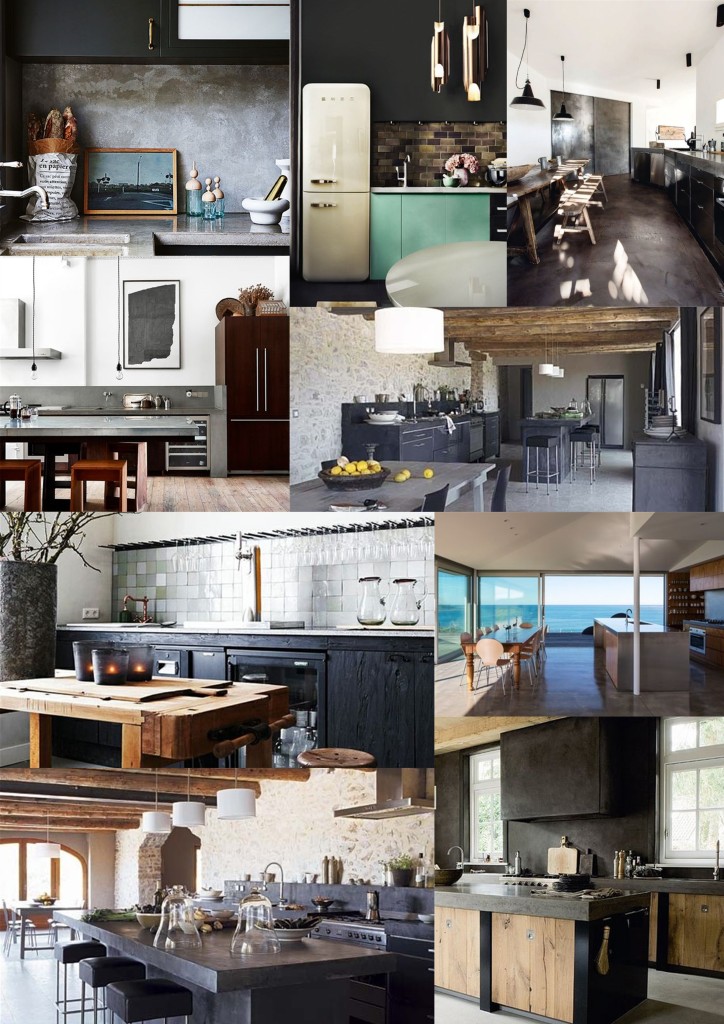 Things are getting exciting around here with the house build starting to pick up a little momentum over the last month. I feel like we are moving out of the ideas, "pie in the sky" phase into the super exciting "shit's getting real" phase! Mr Practical has been busy getting machinery and equipment ready for the huge task of building it ourselves, while I have been working away like a little squirrel on what is looking to become the bible for this project – the "House Brief", which includes a detailed document on every aspect of the house, along with many mood boards and images for visual back up, hence the kitchen mood board above.
Honestly, these mood/inspiration boards have been invaluable, they've not only helped me get my head around what I want in a house but are also coming in handy when I'm trying to explain my idea people, for example to Mr Practical and very soon the Architect.
As for the brief itself, it started out as a giant mind map that I added to as I thought of things, researched things and people gave me suggestions. From ideas on style, layout and materials, to all the functional and practical aspects and requirements I/we have for the house. I also researched and collected a lot of images to help explain all this! aka a lot of time has still been spent on pinterest! See here, here and here . I was actually going to just leave it as a mind map but it soon got out of control; way to big and way too many branches and way to hard to understand, so it morphed into an orderly, bullet pointed word document. One that is legible, logical and can easily be read by the Architect, Mr Practical and myself.
So with the House Brief complete, we have been able to move onto the next phase – meeting with the Architect!
And he is coming to visit on Sunday!! It's really getting real now!!
I'll be back soon to let you know how it goes.
xxx