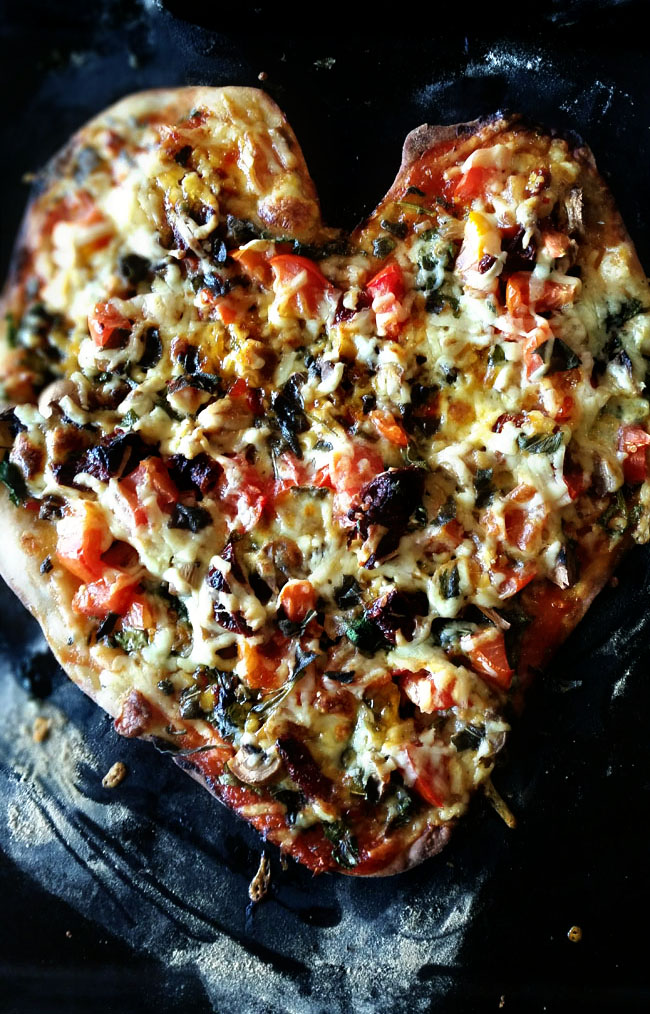 Stuck on what to give your partner for Valentines Day? How about showing how much you love them with a yummy handmade heart shaped pizza for dinner?
You could team the pizza with a bottle of wine, a good movie and cuddling up on the couch. Sounds like a perfect way to celebrate Valentines Day to me!
This pizza is totally made from scratch. Making a pizza base from scratch does sound like it could be complicated but not this one, it's more like the cheats pizza base. All it involves is self raising flour, yogurt & a little salt.
Here's how I did it.
What you'll need:
For the base:
150grams self raising flour
150grams plain yoghurt
Pinch of salt
For the topping:
Mozzarella
Tomatoes
Mushrooms
Fresh herbs i.e. oregano, thyme, sage
Tomato paste/sauce
Any other toppings your partner likes i.e.

Salami
Olives
Sun dried tomatoes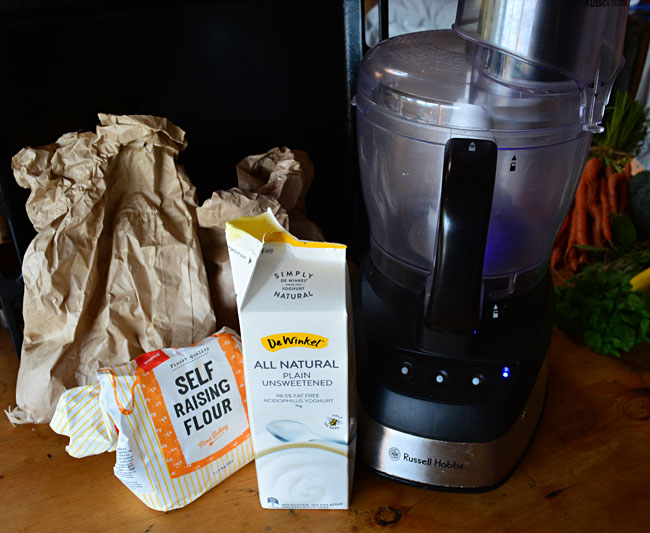 Step 1| Make the base
First turn the oven on to 200c.
To make the pizza base you need to blend together the self raising flour, yoghurt and salt. Use a food processor or blender for this, by hand is fine if you don't have one. Blend until combined. You'll know when it's combined when it turns into a big ball of dough.  It won't look like traditional "dough" either, it won't be that dry, it will be quite tacky.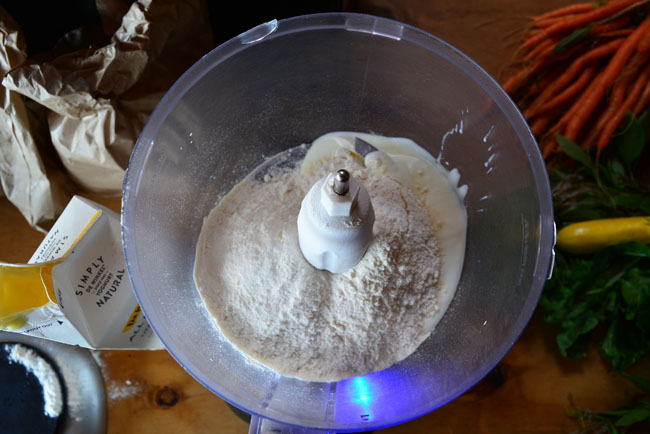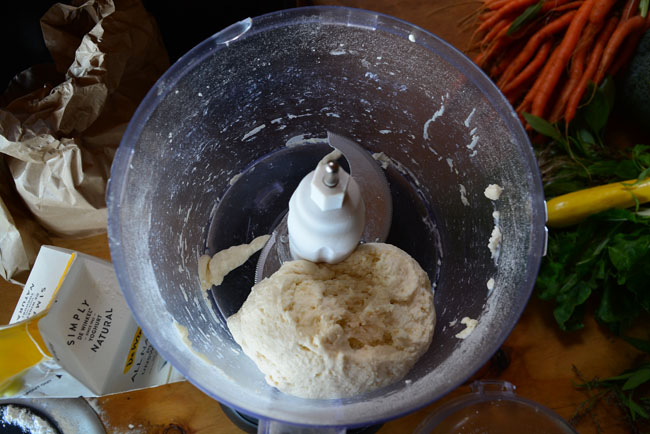 Next, dust the ball of dough with flour, this just makes it easier to work with. Then using the rolling pin roll out the pizza base into an oblong shape, you might need to add a bit more flour to prevent sticking to the bench and rolling pin. This is ok, extra flour won't hurt.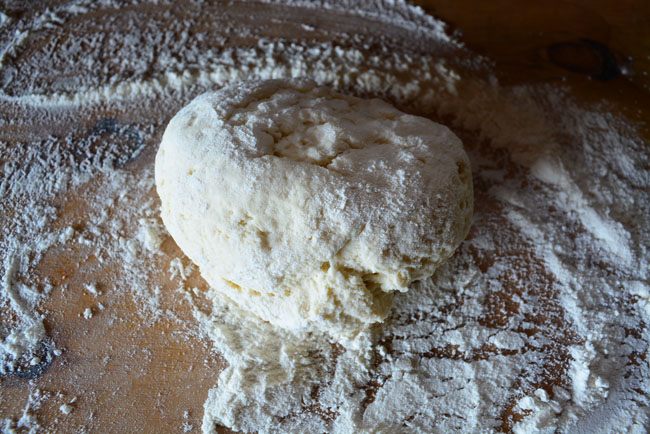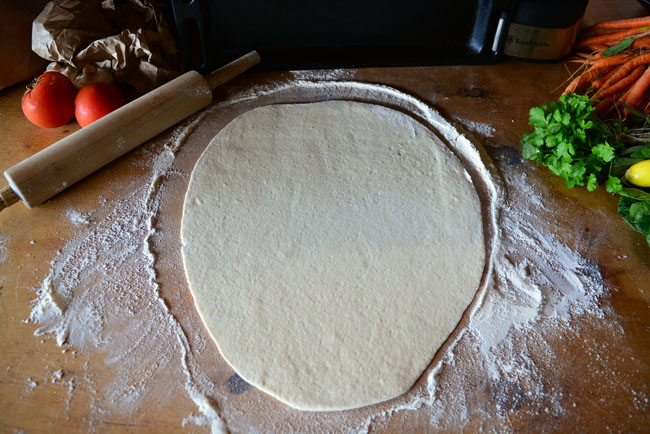 Once the base is rolled out, the next step is to make it into a heart shape. Cut a V at the top of the oblong and remove this dough. Then narrow the bottom half of the pizza to resemble the bottom of a heart. Lastly, pop them on to oven trays ready to be topped.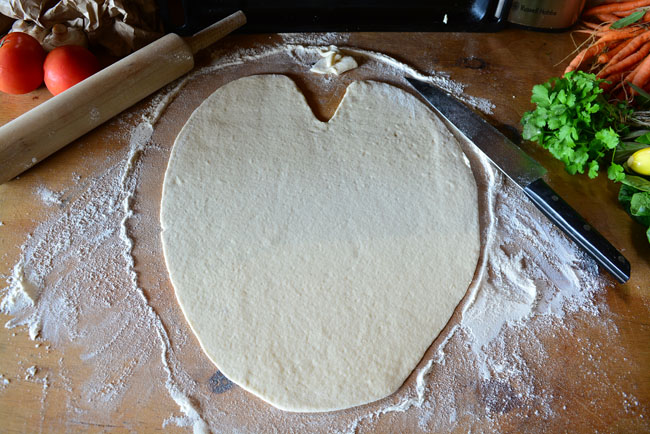 Step 2| Pizza topping
Now on to the topping. First spoon the tomato sauce all over the base. Then add all your partners favourite toppings.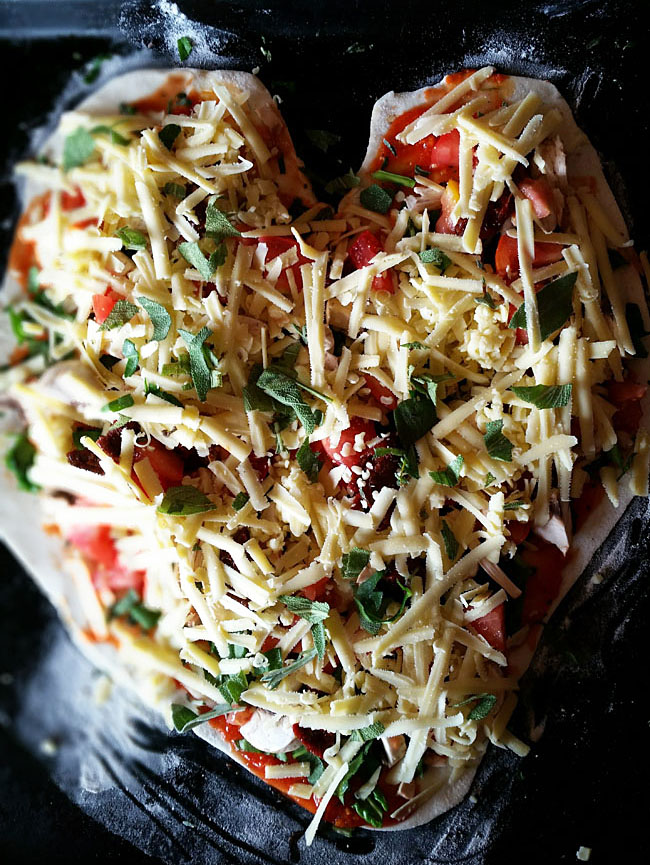 Step 3| Cook
The cooking part takes two steps (unless you have a pizza oven). First, bake the pizza so the base gets cooked. I usually put the tray in the lower half of the oven so the bottom gets nice and crispy. Make sure you keep checking though! I'm speaking from experience on this one, nothing worse than a burnt bottomed pizza!
Once the bottom is cooked nicely move the pizza to the top half of the oven and grill until all the cheese and the rest of the toppings are nicely cooked.
Step 4| Eat!
Last step, EAT!! My favourite part!